Over 500 ★★★★★ Reviews from You
care for scarred & damaged skin

Moringa oil's powerful plant hormones and fatty acids minimize the appearance of stretch marks and scars, leaving skin soft and well pampered.

daily facial moisturizer

Apply one pump of moringa oil to freshly cleansed face each morning and evening for baby soft, balanced, glowing and (most importantly) healthy skin.

painless makeup removal

Water-resistant mascara is no match for moringa oil! Alcohol-based make-up removers can be harsh and drying. Moringa oil is tough on makeup and impurities and gentle on the skin.
we make the purest moringa on the planet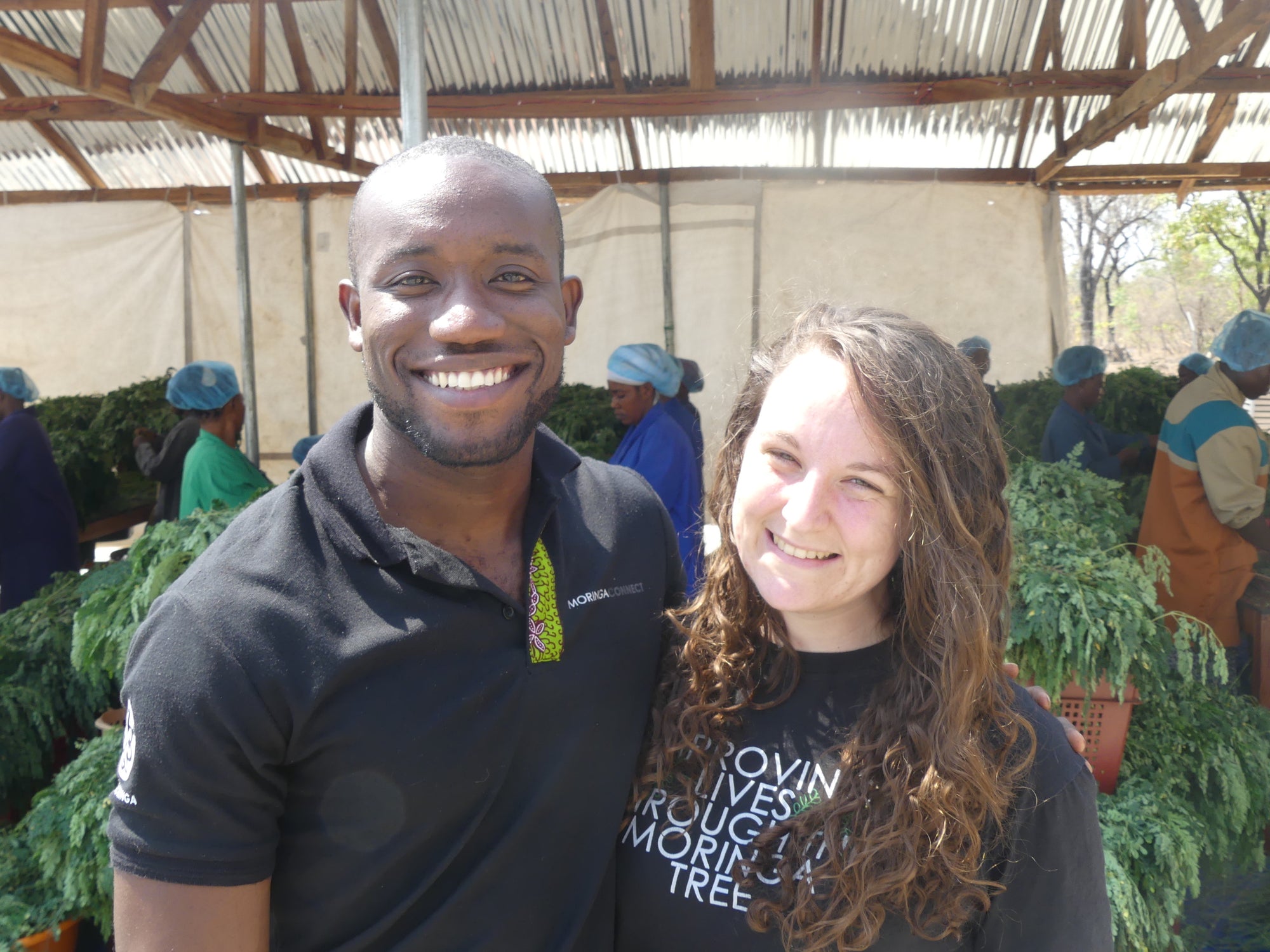 A rocket scientist & an economist walk into a farm...
Meet our founders
Born and raised in Ghana, Kwami Williams is no stranger to the beautiful botanical wealth of Ghana. He grew up moisturizing with shea butter, cleansing with black soap, and feasting on his mother's famous stews and soups made with local vegatables and spices.
His family won the Diversity Visa lottery and immigrated to the US when he was eight, and By 2012, he was living the American Dream having graduated from MIT with a degree in aerospace engineering and starting a career at NASA when a mentor challenged him to return to his native Ghana.
When he finally did after over a decade in the US, he saw his home country and the superfood crops that surrounded him through new eyes - brimming with potential to create wealth for Ghanian farmers living on less than $2/day.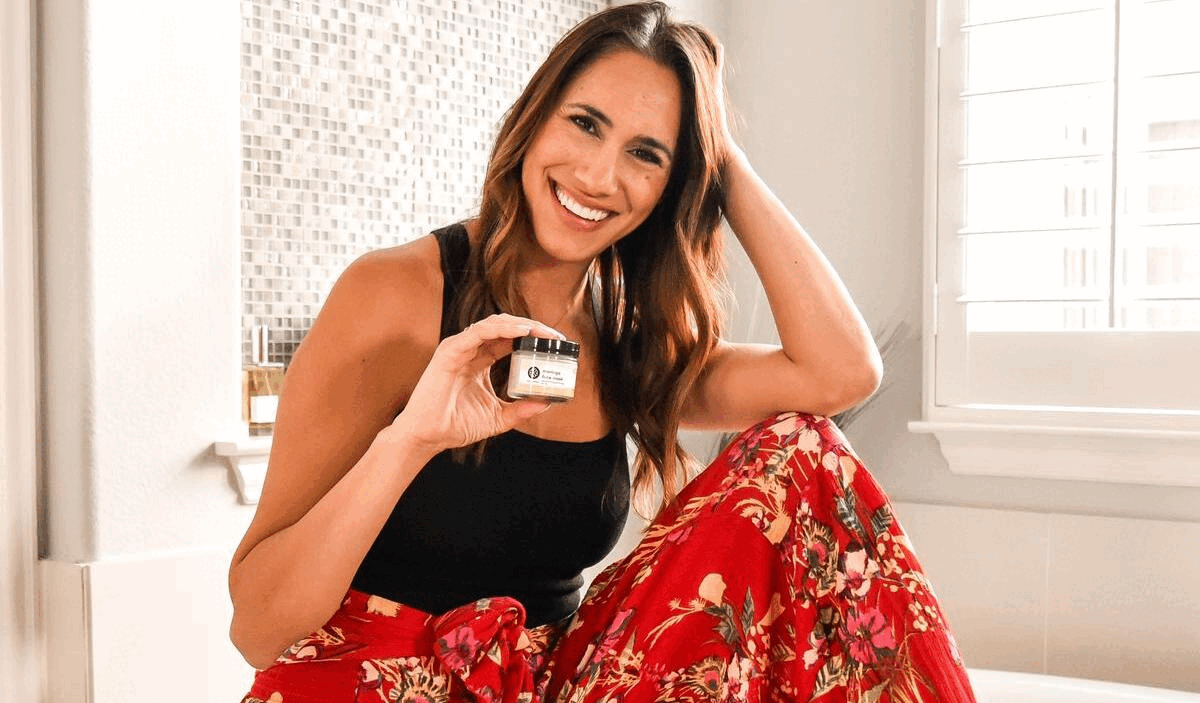 Much to his mother's chagrin (at first), he packed his two bags and moved back to Ghana, putting his engineering skills to work in a new way to build True Moringa's first factory by hand.
He teamed up with co-founder Emily Cunningham, a Harvard trained development economist who had worked in microfinance in India before studying affordable technology design at MIT's D-lab. They listened and learned from farmers, scientists, and herbalists who taught them about the incredible benefits of the moringa tree for health, for skincare, and for the climate.
Together, they set about building True Moringa with the mission of bringing the superfood botanicals of Ghana to millions of customers around the world in a way that acheives wellness for people and the planet.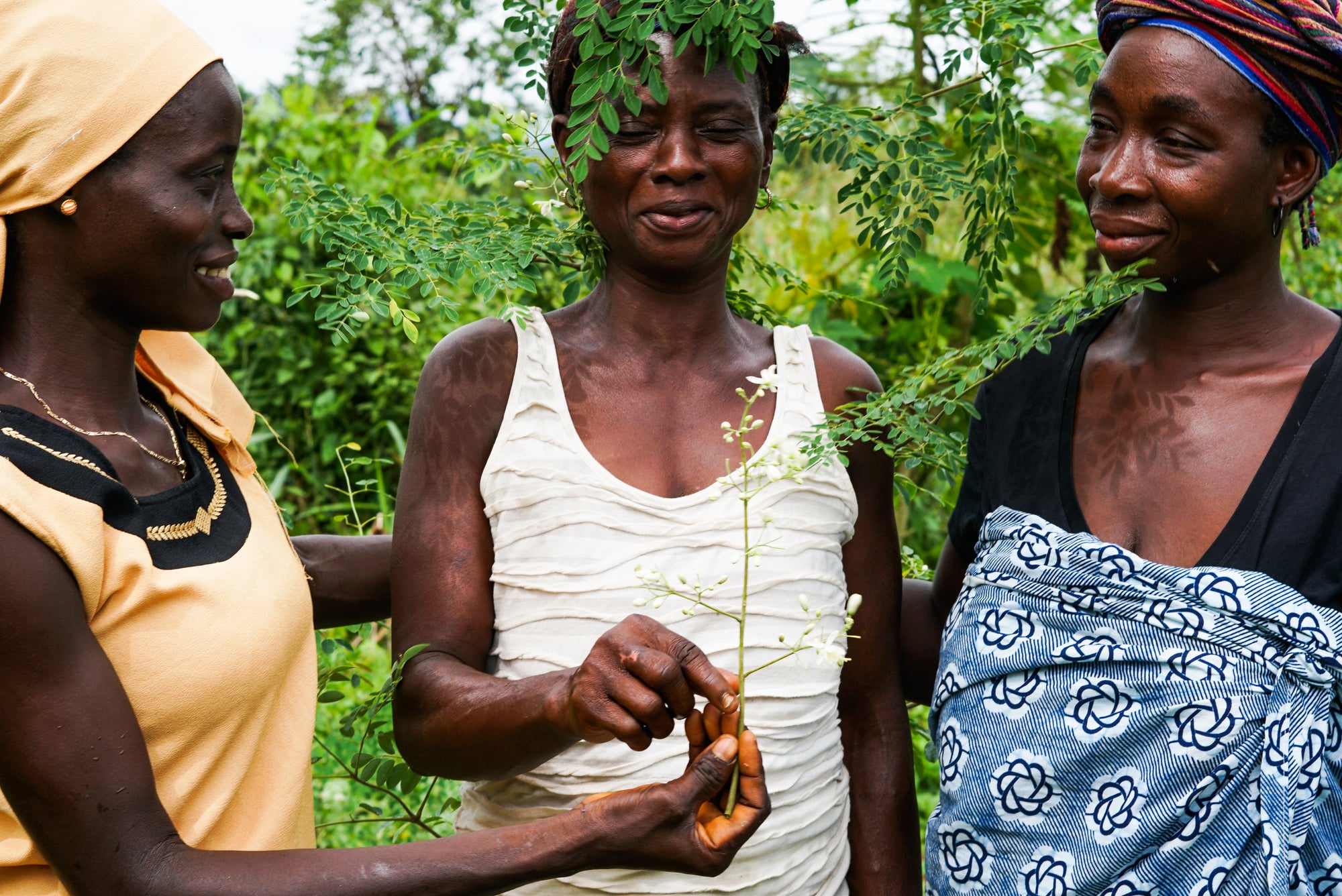 5000 farmers. 3 million trees planted.
We envision a future in which all ingredients sourced by skincare and wellness brands provide transformative impact to the people and planet that produce them. 
Plant a tree in your name here and search your order number here to see where your tree is planted and learn more about the farmer who benefits
We take a three pronged approach to ethical production through our farming, manufacturing, and product development
OUR JOURNEY STARTS AT THE FARM...
Climate Smart Agriculture

Your skincare is powered by solar! Our farm is home to West Africa's largest solar-powered irrigation project. Moringa trees are drought resistant, require little water, and capture 20x the carbon of other vegetation. We use a regenerative agriculture approach to protect soil health and increase biodiversity.

LAND ACCESS FOR WOMEN & TRIBAL MINORITIES

Community members who typically lack access to land are allotted a plot on our farm and given access to irrigation, organic certification, agricultural training, and wrap around services like child care, scholarship funding, health insurance, and more. These programs increased womens' participation in lucrative tree crop farming from 0% to 40%.

Building Community Wealth

True Moringa Farmers organize themselves into small groups of 30 members to form Village Savings and Loan Associations - micro banks through which members learn financial literacy skills, save their earnings from their moringa farms, and lend to other members at low interest rates. For every $1 invested in VSLAs, $10 of community wealth is generated.
Award winning ingredients made with love in ghana
Too often, commodities are exported from developing countries and value-added processing done in the Western world. We create 50 jobs along our supply chain, and we're proud to have a 98% Ghanaian team based in Ghana where our moringa grows.