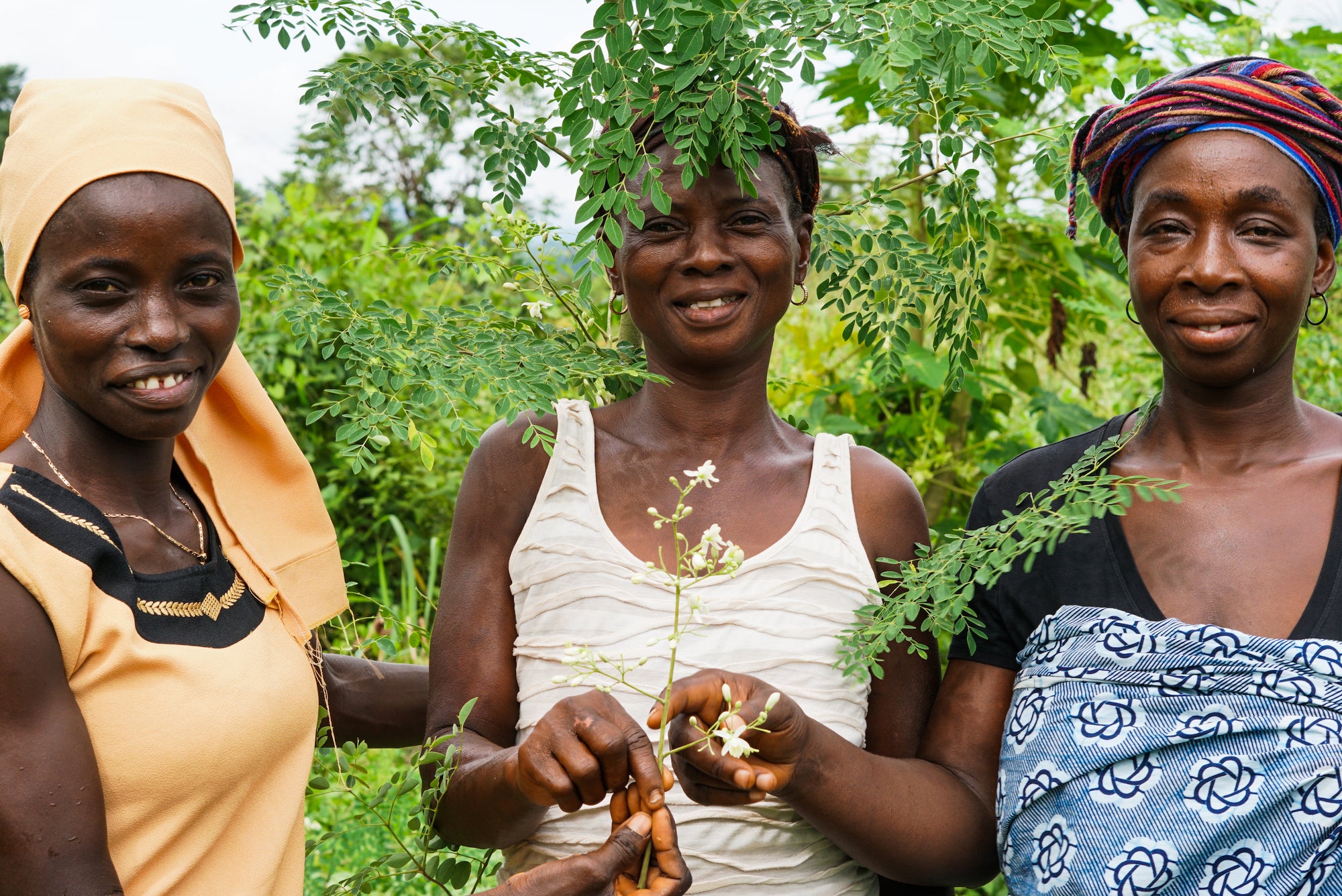 Plant A Moringa Tree in Your Name
Together, we're making the planet a little greener and preventing malnutrition in the communities we serve throughout Ghana. Plant a moringa tree in your name or in the name of a loved one, and learn about the farming family your tree supports here. 
There is a reason moringa is known locally in Ghana as the "miracle tree."
SEEDS: We turn the typically unused part of the tree - the seeds - into a highly nutritive moisturizing oil for hair and skin care.
LEAVES: The leaves of the moringa tree are rich in vitamins and nutrients (gram for gram, more iron than spinach, more protein than eggs, and more calcium than milk) to prevent malnutrition 

THE REST: The "waste product" from processing our moringa oil can be transformed into a protein-rich fertilizer and animal feed
In addition to our work with 5000 farming families throughout Ghana, we manage a 150 acre organic farm with solar-powered irrigation.